Locata wins Technology Business of the Year Award for second year running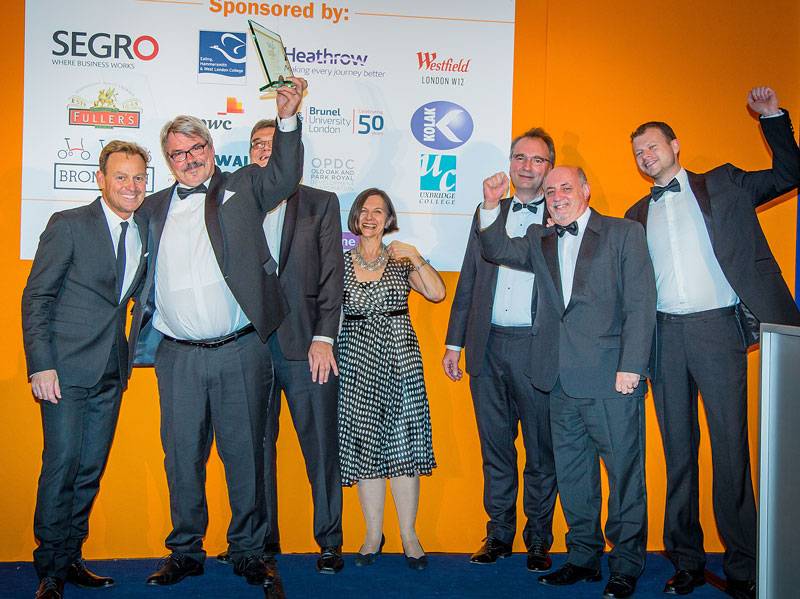 Locata Housing Services has won the Technology Business Award of the Year for the second year in a row at the West London Business Awards 2015. 
The Award was presented to Peter Riley and his team at a gala dinner in London where Locata was also highly commended in the Innovation in Business Award and shortlisted for SME of the Year. 
The high profile judging panel included Colin Stanbridge, Chief Executive of London Chamber of Commerce & Industry, Mike Langan (Hillingdon), Nigel Milton (Heathrow) and Andrew Ward (Brunel University).
The judges commented: "The innovation is smartly managed and responding to a well-identified market need. Their strategy is elegant and well formed. Built on innovation, they are well placed to keep expanding."
The LHS entry focused on a number of the company's recent innovations in support of the 22 choice based lettings schemes that it built and maintains on behalf 77 local authorities and hundreds of housing bodies across the country.
In particular, the entry discussed the following specific launches:
Exchange Locata
The mutual exchange service that allows social housing tenants across the UK to swap their homes for free. More than 40,000 people are already registered and actively looking for a house swap
Social Lettings Agency
Collects and stores data generated in the council's website and allows full management of every aspect of the activity
Housing Register Review
Automates the re-registration of social housing applicants on housing registers, saving scheme partners hundreds of thousands of pounds a year in postal costs alone
Targeted Housing Options
Directing relevant and "personalised" on-line information to individual housing applicants
Mobile apps
Giving applicants the ability to access housing options services while on the move
Daily Bidding
Allowing continuous bidding on properties, leading to significant reductions in void times
Social media services
Helping schemes communicate with housing applicants via Facebook and Twitter
The full shortlist and further details about the West London Business Awards can be found here