Giving you the social housing tools you need
Managing social housing allocations and combating homelessness is a complex task. It requires sensitivity and compassion at a human level while intelligent systems work seamlessly in the background to ensure applicants are dealt with quickly and fairly.
We are housing options experts and provide a suite of web based products and services to local authorities and their housing association partners across the country. We know that housing officers must be able to work with complete confidence that the systems they use are efficient, accurate and completely dependable.
Let us help ease the pressure on your team. Talk to us and we will build you the system you tell us you want – not what some outside IT expert thinks you need.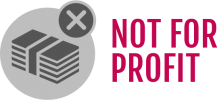 We are run as a not-for-profit company owned by local authorities and registered providers so we deliver:
We are a not-for-profit company owned by local authorities and registered providers so we deliver:
What you tell us you need
In the way you tell us you need it
At prices unmatchable in the private sector
What you tell us you need
In the way you tell us you need it
At prices unmatchable in the private sector