Products and services designed to order
Our original purpose in 1999 was to develop a choice based lettings (CBL) system for local authorities in West London so that they could free up internal resources for front line housing support activity.
We have continued to develop the original CBL concept and now offer a suite of web-based products that provide the backbone of housing option services delivered by councils and their housing association partners across the country.
However, new products are constantly being created in order to reflect the dynamic requirements of each scheme – each of which has a different configuration of modules and enhancements.
Recent product launches
Locata Exchange
The HRS system seamlessly passes clients to the right support provider which can then give them the service they require.
HPA2

Step-by-step management of homelessness applicants, meeting all the requirements of HRACT and fully HCLIC compliant
Housing Register Review
Automates the re-registration of social housing applicants on housing registers, saving thousands of pounds in postal costs
Mobile Apps
Every website we build for our partners is "responsive", which means it is designed to fit the screens of different devices automatically, displaying the content in a way that works comfortably without having to zoom or scroll to see the important details.
Daily Bidding
Allowing continuous bidding on properties, leading to significant reductions in void times
Social Lettings Agency
Collecting and storing data to help private landlords advertise and allocate their properties to social housing applicants
Social Media Services
The Rent Accounting system manages and records the accounts of social housing clients, automatically generates reminders and can accept a wide variety of payment options
Take a look at our brochures
for more information on our products and services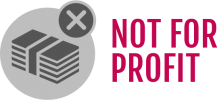 We are run as a not-for-profit company owned by local authorities and registered providers so we deliver:
We are a not-for-profit company owned by local authorities and registered providers so we deliver:
What you tell us you need
In the way you tell us you need it
At prices unmatchable in the private sector
What you tell us you need
In the way you tell us you need it
At prices unmatchable in the private sector