Three new enhancements have now gone live on the HPA2 system. These enhancements were built following recommendations from the HPA2 Development Group, which met earlier this year to consider a series of proposed improvements to the system suggested by users all over the country.
Each enhancement requires investment, so the Development Group ranked the suggestions by the difference they believed it would make to officers when handling cases within the system. The Development Group is made up from homelessness practitioners from 22 local authorities.
Details of all three new enhancements are set out below:
One – Larger Text Boxes
This enhancement has been widely requested and can now be achieved through a very simple process.
When you are within a task question, go to the Options field and enter a code, the number inserted at the end of the code can be altered to whatever size required. Once added and saved, the text box will increase to the number of rows you inputted in the code.
Two – Linked Journals
This new functionality allows those clients who have more than one system (CBL, HPA2 and HRS) to link the journal notes for the same applicant.
All the journal entries are displayed regardless of the system that you use to access the journal.
It is then possible to filter the journal entries so that only specific entries are displayed.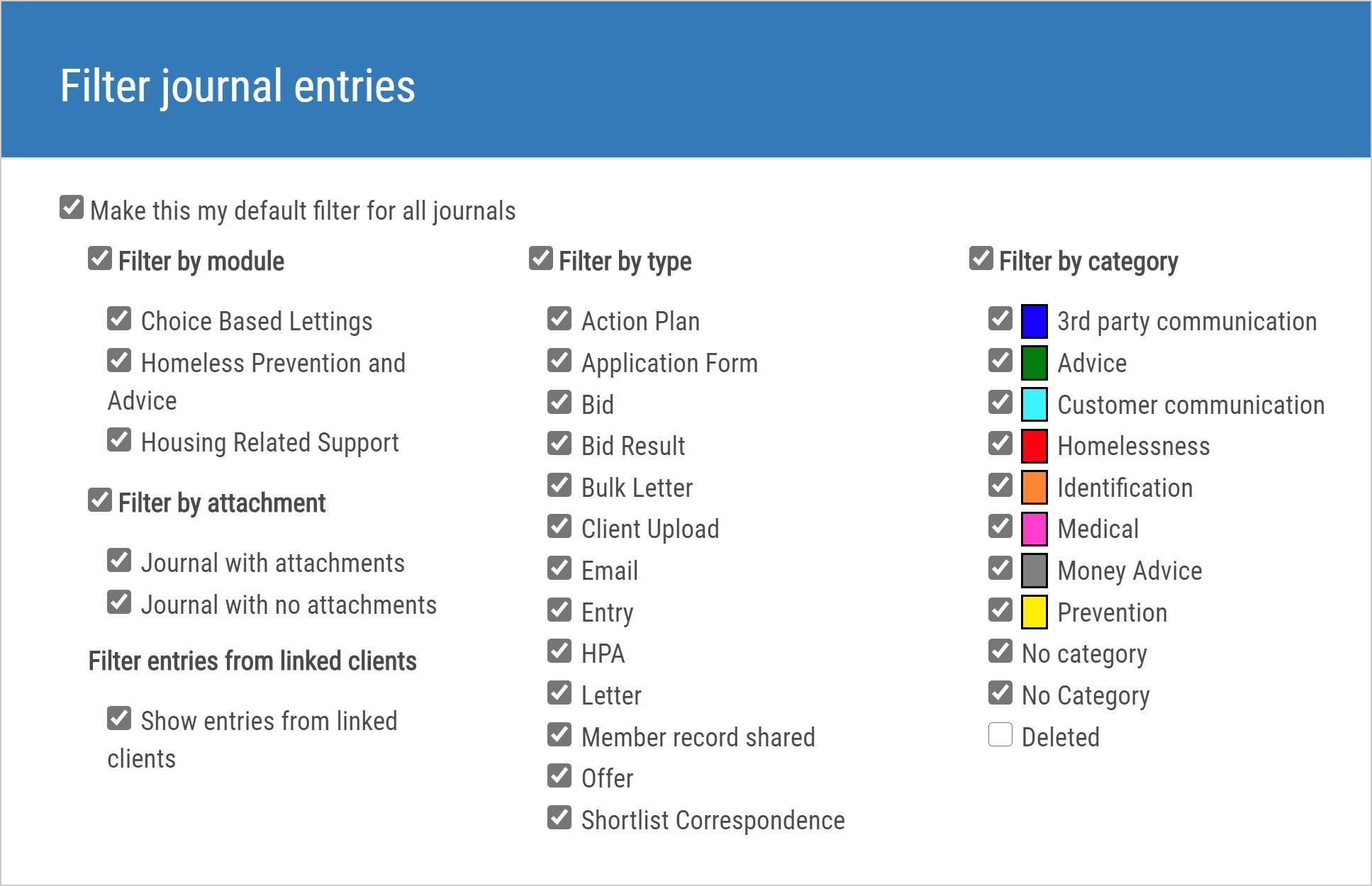 Three – People in TA on any day
This 'one click' report is a very easy report to access and run for your chosen date.
You will be presented with information on the household, the TA address and type of accommodation that they are placed in, the tenancy start date and the cumulative number of days in TA. It is possible to filter on the partner (for cross partner schemes), and tenancy type, allowing you, for example, to just look at those households accommodated within your own stock. As well as catering for Cross Partner Schemes where they can filter on the partner, providing you have the permissions to do so. There is also a drop-down box for 'Tenancy Type' that provides the option to select specific property types, otherwise it will be set to 'all types'.