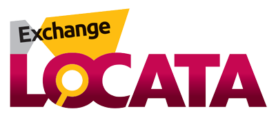 LHS has launched Exchange Locata, its national on-line housing exchange service for tenants and landlords.
Landlords that sign up for the internet-based mutual exchange service pay a subscription of just £1,000 a year to enjoy full technical support and access to a wide range of detailed reports on tenant usage.
Social housing landlords do not have to be an existing customer of LHS to take up the web-based service and all subscribing partners can also brand the service on their own website as if it is their own mutual exchange service.
The service is then free for all LHS member tenants to use and provides access to potential housing swaps across the country.
An additional bonus for landlords that take up the service is that Exchange Locata automatically fulfils their responsibilities under the new Tenancy Standard that came into force on April 1, 2012 that requires social landlords in England to subscribe to an internet-based mutual exchange service.
Exchange Locata is quick and simple to use. Social housing tenants who are looking to exchange their homes go on-line to register their current property on the system and create their own property advert with photographs and details of their current home.
The tenant then registers their preferences for the type of property and the area they are hoping to live in. The system alerts them by e-mail when someone else expresses interest in their property or a new property matching their requirements is registered.
Once a potential exchange is identified, the "Exchangers" are able to chat via the Exchange Locata messaging system in order to gather more information and arrange visits.
Once agreement is reached between the "Exchangers", the Landlords are notified in order to carry out the necessary checks to either approve or decline the exchange.
Find out more at this link or contact us for more information