Locata has created eight videos demonstrating how our Housing Related Support (HRS) module works.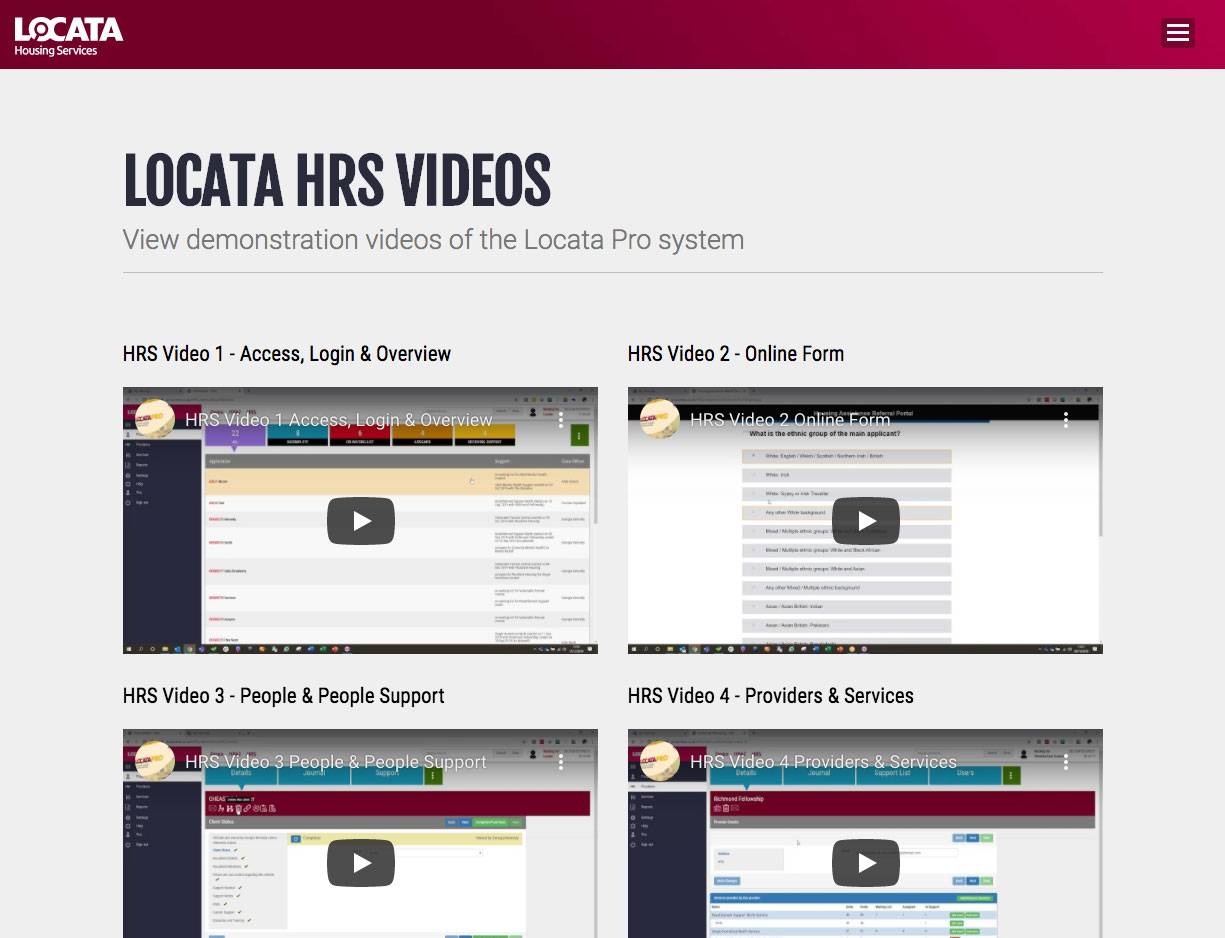 We filmed the videos after receiving many requests for access to the Housing Related Support system following the module's recent launch in Cheshire East.
Locata's Corinne Copeland and Andy Glaves wrote the scripts for the videos that all feature Corinne as the presenter.
The videos each look at a different part of the HRS system
Video 1 – Access and Login

Video 2 – Online Form

Video 3 – People & People Support

Video 4 – Provider & Services

Video 5 – Provider Logins and 3rd Party Access to the System

Video 6 – Reports

Video 7 – Communication

Video 8 – Management by Super Users
Those of you who are already familiar with HPA2, our homelessness system, will notice a lot of underlying functional similarities. That's because we built it using the same framework and have integrated it at a number of levels with HPA2 and our CBL systems.
We did this with the intention of reducing the training burden for officers while also delivering the same style of flexible working.
If you want to view the videos, you will need a password. Please contact us using our info@locata.org.uk email and we will send you the password.