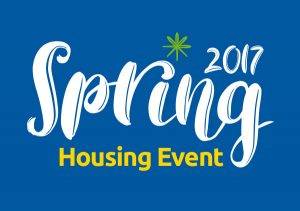 Locata will host its second annual housing event in Derby on April 28, 2017.
The free one-day seminar will focus on the delivery of Homelessness Prevention and Advice services in the context of the Homelessness Reduction Bill.
Speakers include Tracy Hendren, National Practitioner Support Service Lead, Mike Wright, Chair of the Greater Manchester Housing Needs Group and Andy Gale, Housing Consultant.
The event will consider in detail the Government's proposed change in the law to place a duty to prevent homelessness on local authorities.
Speakers will discuss ways in which we can prepare for these potential changes while maintaining current levels of service delivery under increased budgetary pressures.
The event follows the success of Locata's inaugural Spring Housing Event last May. Housing officers from more than 25 local authority and housing association organisations in the North West attended the seminar in Manchester.
Once again, the event is free for housing and homelessness officers from any council or housing association.
Locata's Spring 2017 Housing Event will be held at the Hallmark Hotel, Midland Road, Derby, Derbyshire, DE1 2SQ and is scheduled to run from 10am to 4pm.
Further information and details of how to book can be found here.